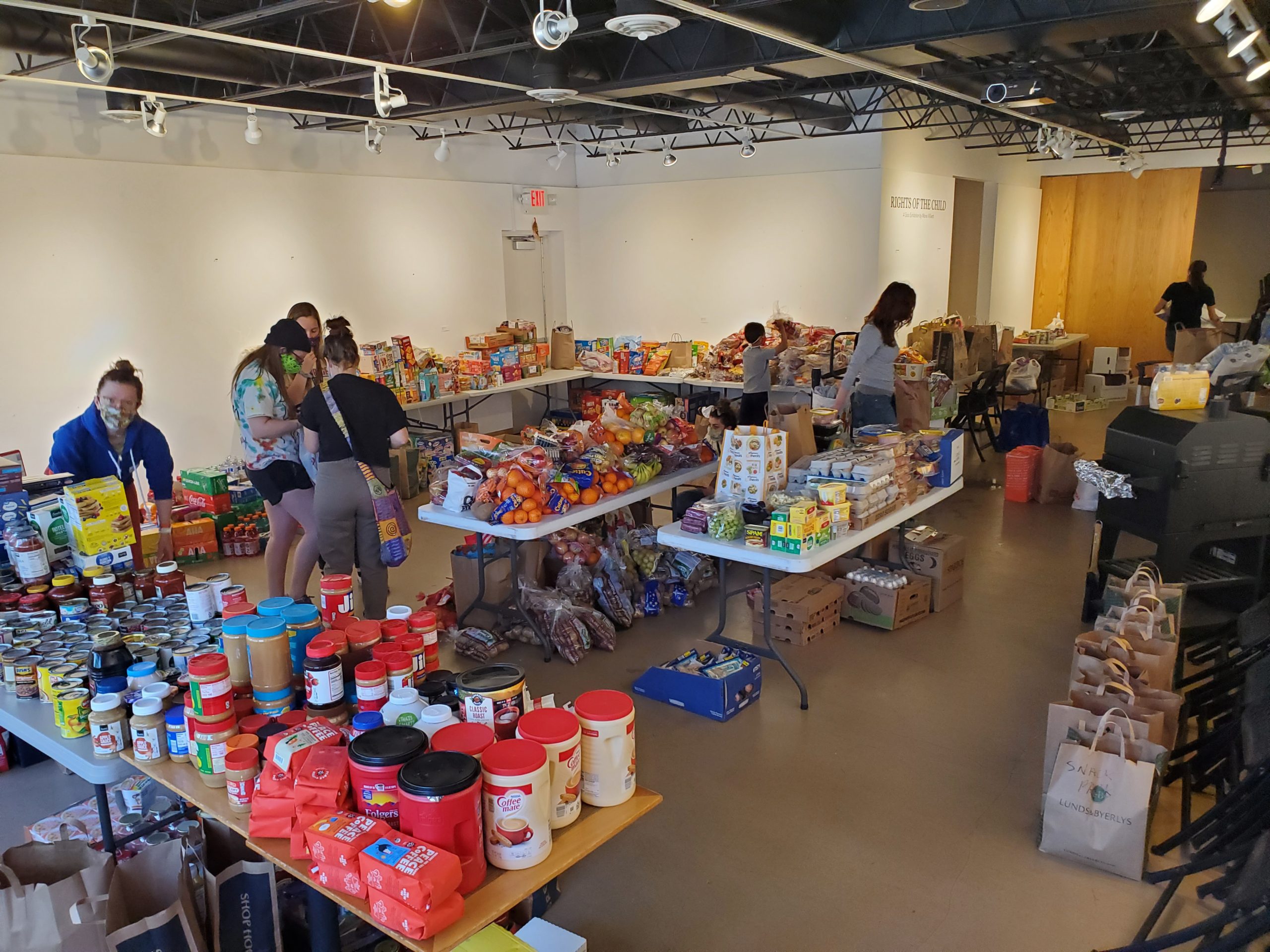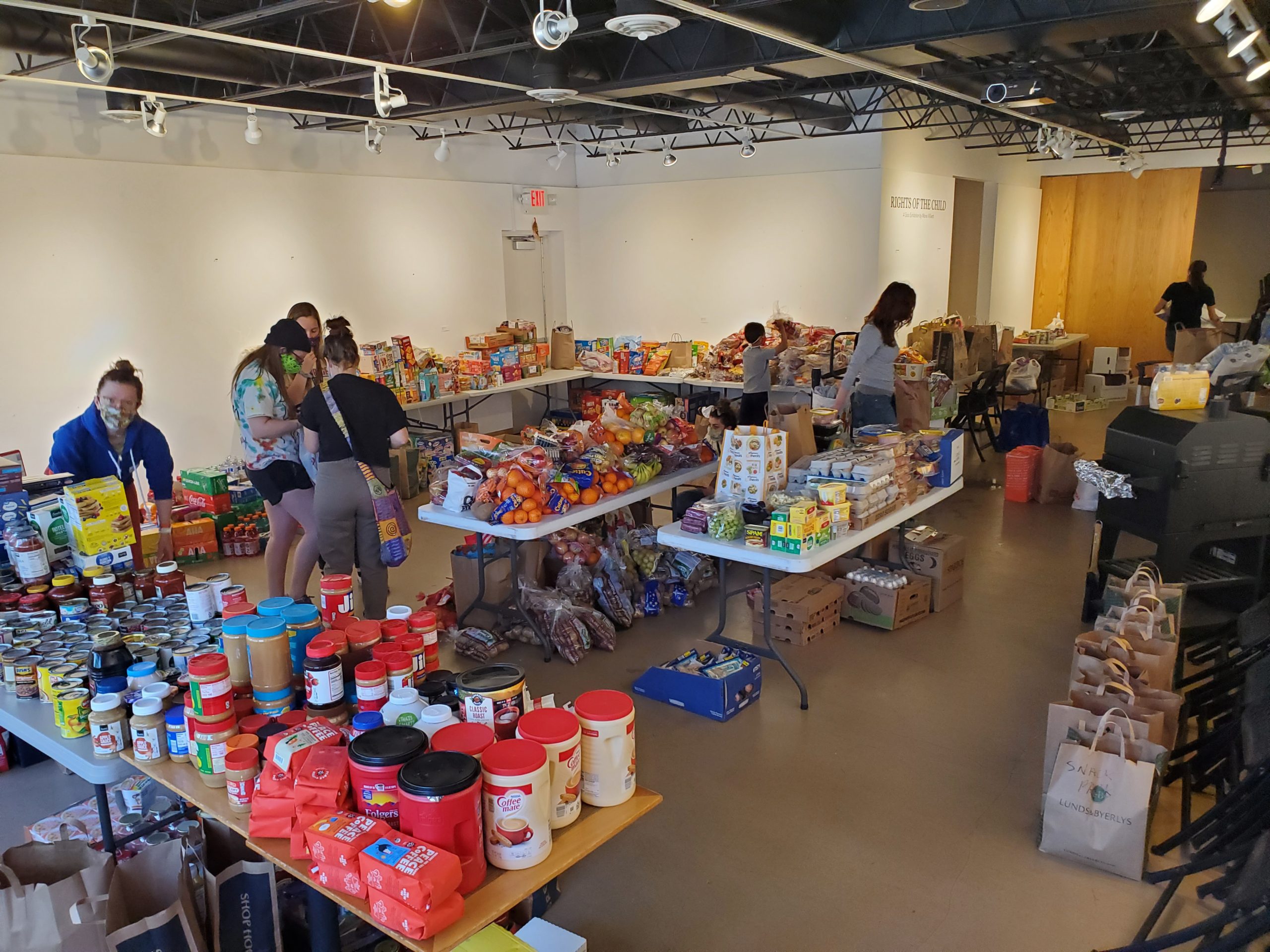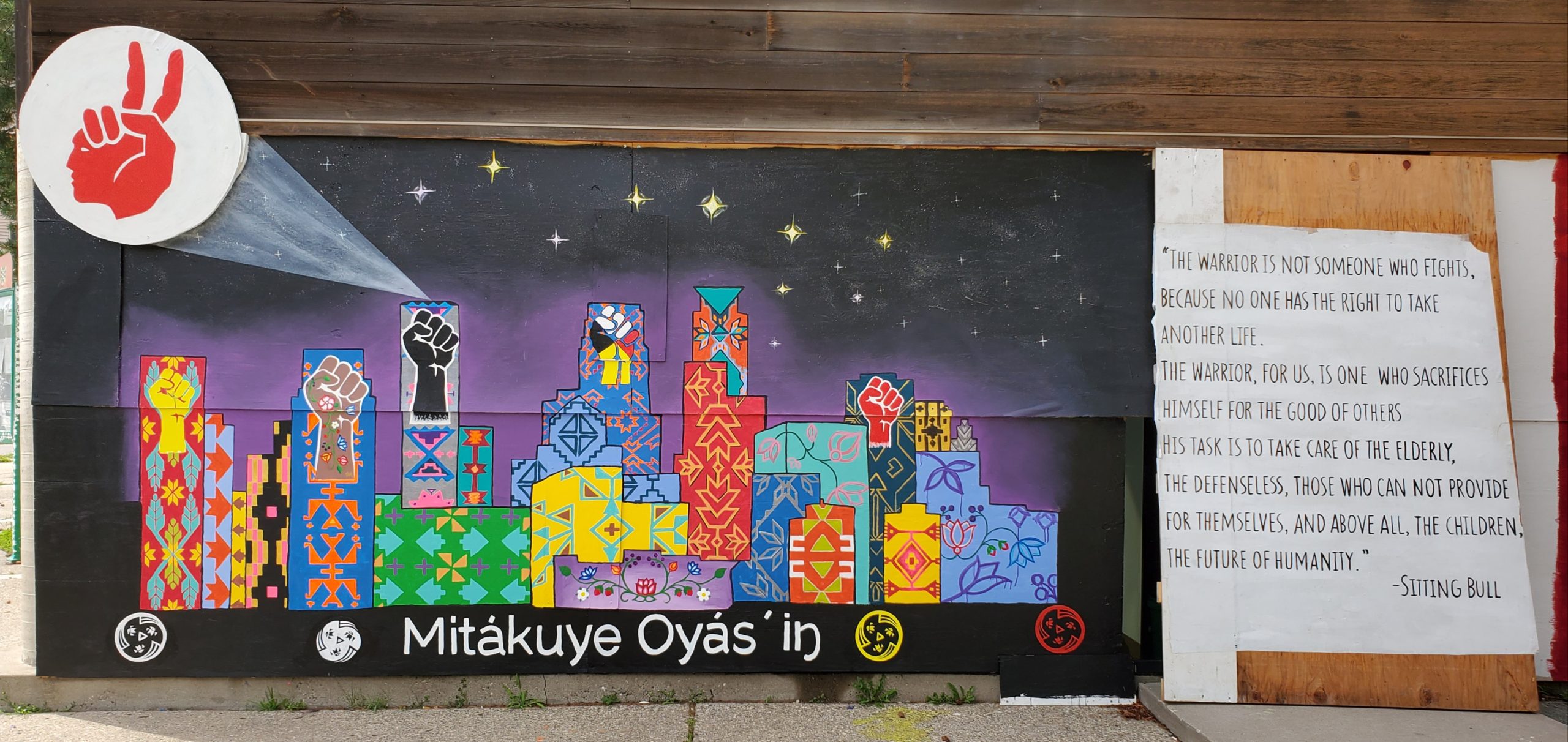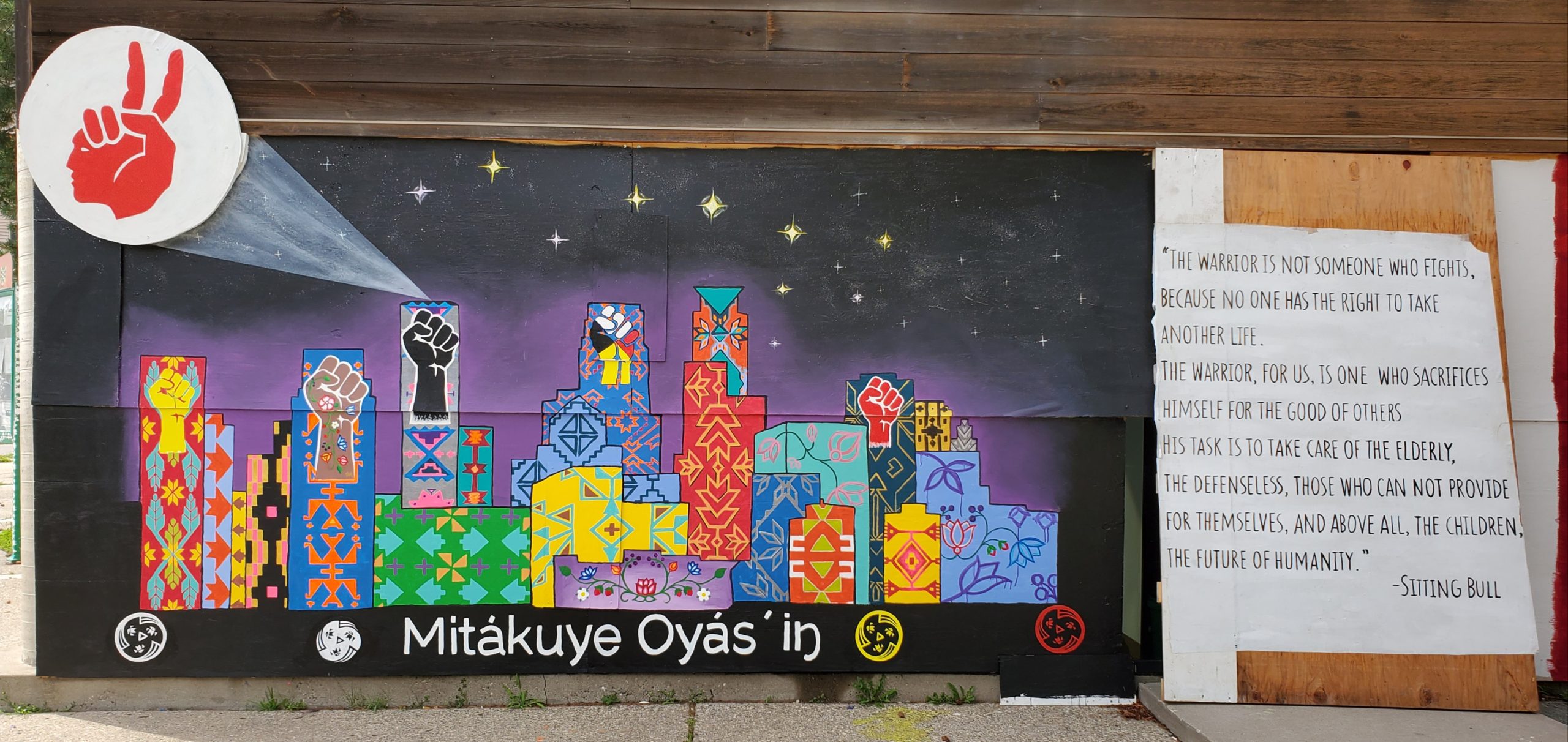 Images courtesy of the All My Relations Arts
Based in the Minneapolis American Indian Cultural Corridor, All My Relations Arts (AMRA) is a project of the Native American Community Development Institute (NACDI); an intermediary organization that works to promote innovative community development strategies that strengthen the overall sustainability and well-being of American Indian people and communities. The gallery is led by Director Angela Two Stars, a visual artist, arts administrator, educator, and curator.
AMRA's gallery space closed temporarily due to COVID-19 restrictions but it continued to support Native artists. Initiatives included Masks for Minneapolis Urban Indian Directors project where artists were hired to sew facemasks to donate to local community organizations and along with an art piece mask, radio panel discussions and a mural project. It has launched an Indigenous Digital Artists Cohort in partnership with the Hennepin Theatre Trust that will create designs for the reopening of Hennepin Avenue in 2022. In the unrest that followed the death of George Floyd, AMRA served as a hub for food distribution for local residents and a coordination site for the American Indian Movement's neighborhood patrols.