About Grand Rapids Ballet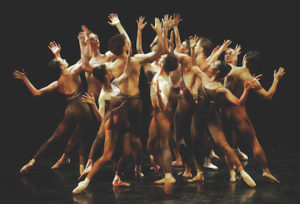 The Grand Rapids Ballet is Michigan's only professional ballet company. It provides exceptional and diverse programming, high quality dance education, community outreach and family-friendly programs. Under the artistic leadership of Patricia Barker since 2010, Grand Rapids Ballet presents numerous styles of dance from some of the finest choreographers of the 20th and 21st centuries.
The professional company consists of 32 dancers, apprentices and trainees from the United States and around the world. The Good Family Foundation supports MOVEMEDIA, a contemporary dance series which presents works that merge visual elements of sets, props, costumes and lighting, framed by technology and digital media to enhance the body in space.