The Rosemary and David Good Family Foundation funds organizations primarily in Minnesota but also in Michigan. The Foundation typically provides annual grants ranging from $10,000 – $30,000 in support of specific programs or projects and occasionally provides general operating support. Since the onset of the COVID-19 pandemic in 2020, the Foundation has made more general operating grants than in the past to help grantees respond to the changing environment.
The Foundation supported the following organizations for 2022-2023:
ALL MY RELATIONS ARTS – NATIVE AMERICAN COMMUNITY DEVELOPMENT INSTITUTE
The Native American Community Development Institute (NACDI) is a community development intermediary organization that represents an alliance of Native American non-profits and businesses. The Foundation supports All My Relations Arts. Located in the American Indian Cultural Corridor on Franklin Avenue in Minneapolis, All My Relations Arts presents American Indian contemporary fine art and fills a critical space in the community, supporting Native artists and fostering community development.
---
Border CrosSing
Border CrosSing's mission is to integrate historically segregated audiences and musicians through choral music and take classical music to communities where it isn't heard as often as it might be. In 2020 the Foundation awarded Border CrosSing a three-year grant in support of its general operations and strategic goals.
---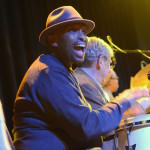 Cedar Cultural Center
The Cedar promotes intercultural appreciation and understanding through the presentation of global music and dance in the Cedar-Riverside neighborhood. The Foundation supports the Cedar's Indigenous Music Series featuring critically acclaimed musicians whose music reflects the traditions and histories of their people and culture.
---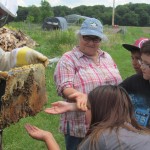 Dream of Wild Health
Dream of Wild Health's mission is to restore health and well-being in the Native community by recovering knowledge of and access to healthy indigenous foods, medicines and lifeways. The Foundation supports the American Indian Youth Education and Leadership Program where youth learn and practice organic farming, healthy life skills, and Native culture.
---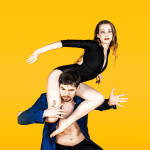 Grand Rapids Ballet
The Grand Rapids Ballet is Michigan's only professional ballet company. Its mission is to lift the human spirit through the art of dance. Grand Rapids Ballet presents numerous styles of dance from some of the finest choreographers of the 20th and 21st centuries. The Foundation is supporting JUMPSTART, an annual showcase featuring members of the Grand Rapids Ballet company as both choreographers and dancers.
---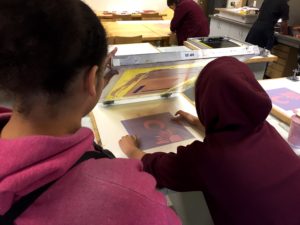 Highpoint Center for Printmaking
Highpoint Center for Printmaking is dedicated to advancing the art of printmaking and is the only accessible, community-oriented facility of its kind in the Upper Midwest. The Foundation supports Highpoint's education and community programs, which provide youth, families, and the wider community diverse hands-on printmaking experiences through school partnerships, teen programs, and open studio days.  
---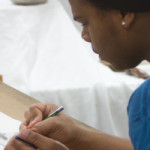 Juxtaposition Arts
Juxtaposition Arts (JXTA) is a youth art and design education center, gallery, retail shop, and artists' studio space in North Minneapolis. JXTA develops community by engaging and employing young urban artists in hands-on education initiatives that create pathways to self-sufficiency while actualizing creative power. It also serves as a local hub for cultural and economic development and will open a new 12,000 square feet campus in late-2022. For 2022-2023, the Foundation is providing general operating support.
---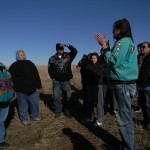 Minnesota Historical Society
The Minnesota Historical Society collects, preserves, and tells the story of Minnesota's past through museum exhibits, libraries and collections, historic sites, educational programs, and book publishing. The Foundation is providing support to improve the outdoor visitor experience at the Lower Sioux Agency historical site. 
---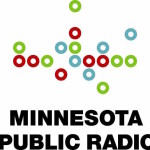 Minnesota Public Radio
Minnesota Public Radio (MPR) is one of the nation's premier public radio stations producing programming for radio, online, and live audiences. It operates a 45-station radio network serving nearly all of Minnesota and parts of surrounding states. The Foundation is supporting MPR's reporting on race, class, and community in North Minneapolis.
---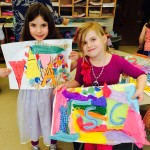 Northern Lake County Arts Board
www.northernlakecountyartsboard.com
The Northern Lake County Arts Board provides arts programming and events to residents and visitors in Lake County, Minnesota. The Foundation supports artist residencies in local schools that engage the community in multicultural arts and promotes cultural awareness and development.
---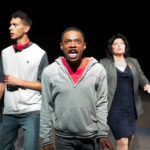 Pillsbury House + Theatre
www.pillsburyhouseandtheatre.org
Pillsbury House + Theatre's mission is to create challenging theatre to inspire choice, change, and connection. It works with diverse audiences to create transformational arts experiences including performances, youth education and community arts programming. The Foundation's previous grants have supported mainstage productions. For 2022-2023, the Foundation is providing general operating support.
---
The Schubert Club
The Schubert Club invites the world's finest recital soloists and ensembles to Minnesota and promotes the finest musical talents of Minnesota through performances, education, and museum programs. For 2022-2023, the Foundation is continuing its funding of Schubert Club Mix, a unique series that takes the formality out of classical music and aims to engage new, diverse audiences with innovative programming, collaborations, and partnerships presented at unique venues.
---
Springboard for the Arts
Springboard for the Arts is an economic and community development organization that works to cultivate vibrant communities by connecting artists with the skills, information, and services they need to make a living and a life. The Foundation supports Springboard's general operations throughout Minnesota.
---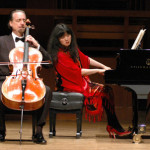 St. Cecilia Music Center
St. Cecilia Music Center, Grand Rapids, Michigan, has offered a range of affordable and accessible music education programs and performances from world-class musicians at the historic Royce Auditorium since 1883. The Foundation supports the annual Chamber Music Society of Lincoln Center Series.
---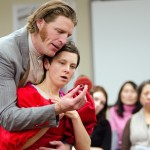 Ten Thousand Things Theater Company
Ten Thousand Things brings award-winning, high-quality theater to people with little access to the arts. It presents both old and new stories and plays with open interactions between actors and audiences in non-traditional venues at homeless shelters, prisons, low-income housing and community centers. The Foundation's previous grants have supported featured productions. For 2022-2023, the Foundation is providing general operating support.
---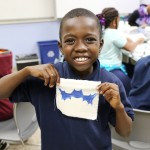 Textile Center
The Textile Center is a national center for fiber art that represents and supports fiber artists working in all forms of textile media. It aims to preserve traditional forms as well as encourage experimentation and new fiber art forms. The Foundation supports the Youth Fiber Art Guild where children explore their creativity as they work together on fiber arts projects from diverse cultures.
---
TU Dance
TU Dance is led by Artistic Director and co-founder Toni Pierce-Sands, an Alvin Ailey Dance Theater alum. For 2022-2023, the Foundation is providing support for the creation and premiere of new dance works by three acclaimed black female choreographers.
---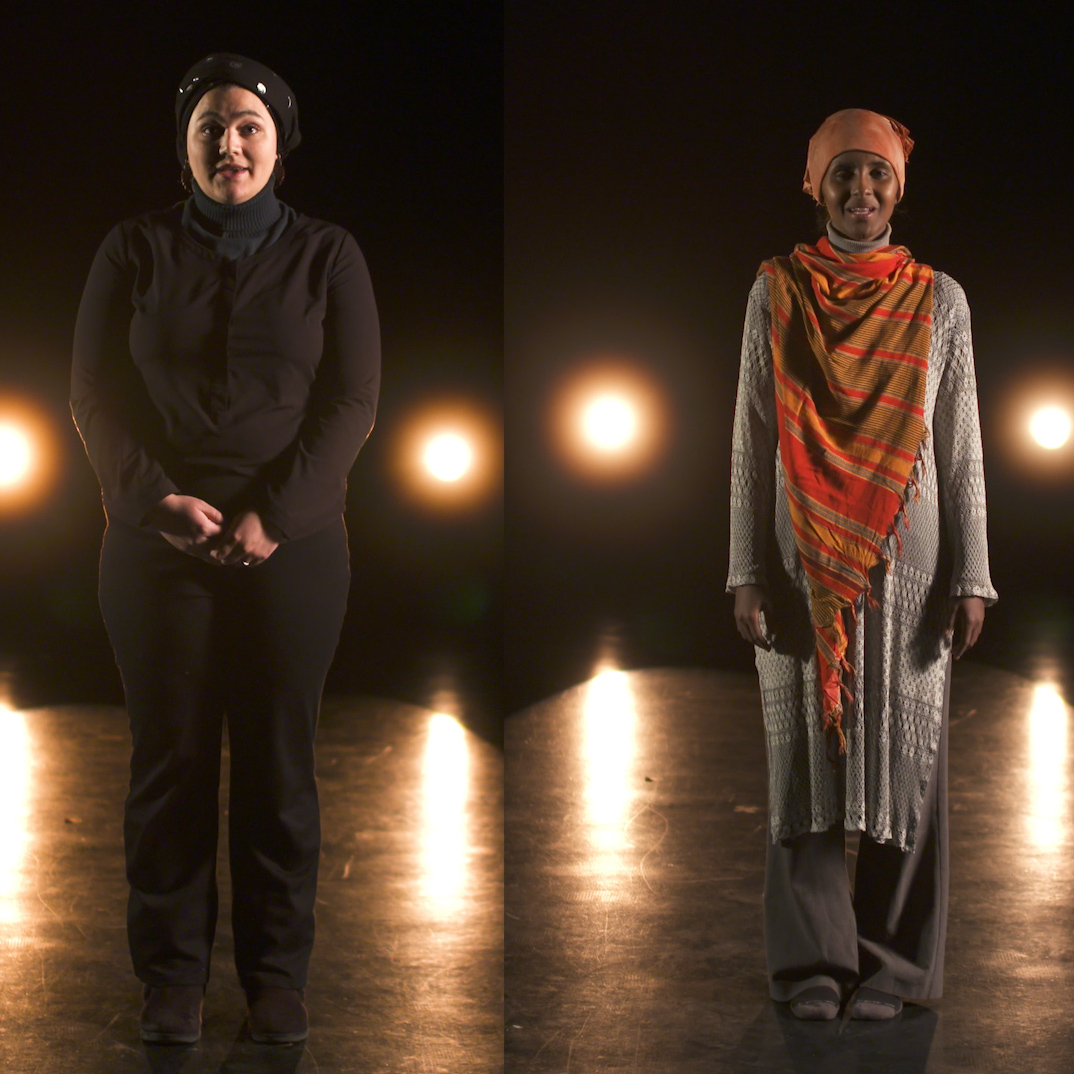 Twin Cities Public Television
Twin Cities Public Television's (TPT) mission is to enrich lives and strengthen its community through the power of media. For 2022-2023, the Foundation is supporting STAGE, TPT's television and digital streaming series focused on the work of Minnesota artists and performing arts organizations.
---
UNIVERSITY OF MINNESOTA COLLEGE OF LIBERAL ARTS
In 2018 the Foundation awarded a five-year grant to the College of Liberal Arts to establish the David F. and Rosemary H. Good Fund in Heritage Studies and Public History (HSPH). The HSPH program enables students to develop methods for collaborating across the University and throughout the community to collect and share knowledge and interpretations of the past.
---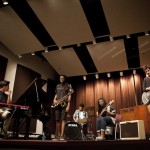 Walker|West Music Academy
Walker|West Music Academy provides exceptional, affordable music education and enrichment rooted in the African-American cultural experience. The Foundation provides general operating funds to support Walker|West's expansion of programming to make a bigger difference in the lives of families and students who are most in need.