About Juxtaposition Arts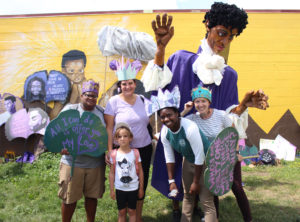 Juxtaposition Arts (JXTA) is a youth-powered social enterprise and locally-rooted art and design center. Founded in 1995 as a workshop in public housing, today JXTA anchors a corridor in North Minneapolis and serves as a local hub for cultural and economic development. Led by co-founder DeAnna Cummings, JXTA's initiatives encompass art making, community engagement, youth leadership development, creative jobs apprenticeships, corridor wide infrastructure improvements, collaborative resource development and cultural activities.  
The Good Family Foundation currently supports the Pathways to College and Careers (PACC); a workshop series and internship program for JXTA youth with one-on-one mentoring to create pathways and support entry into higher education, entrepreneurship, and other professional career fields.